Research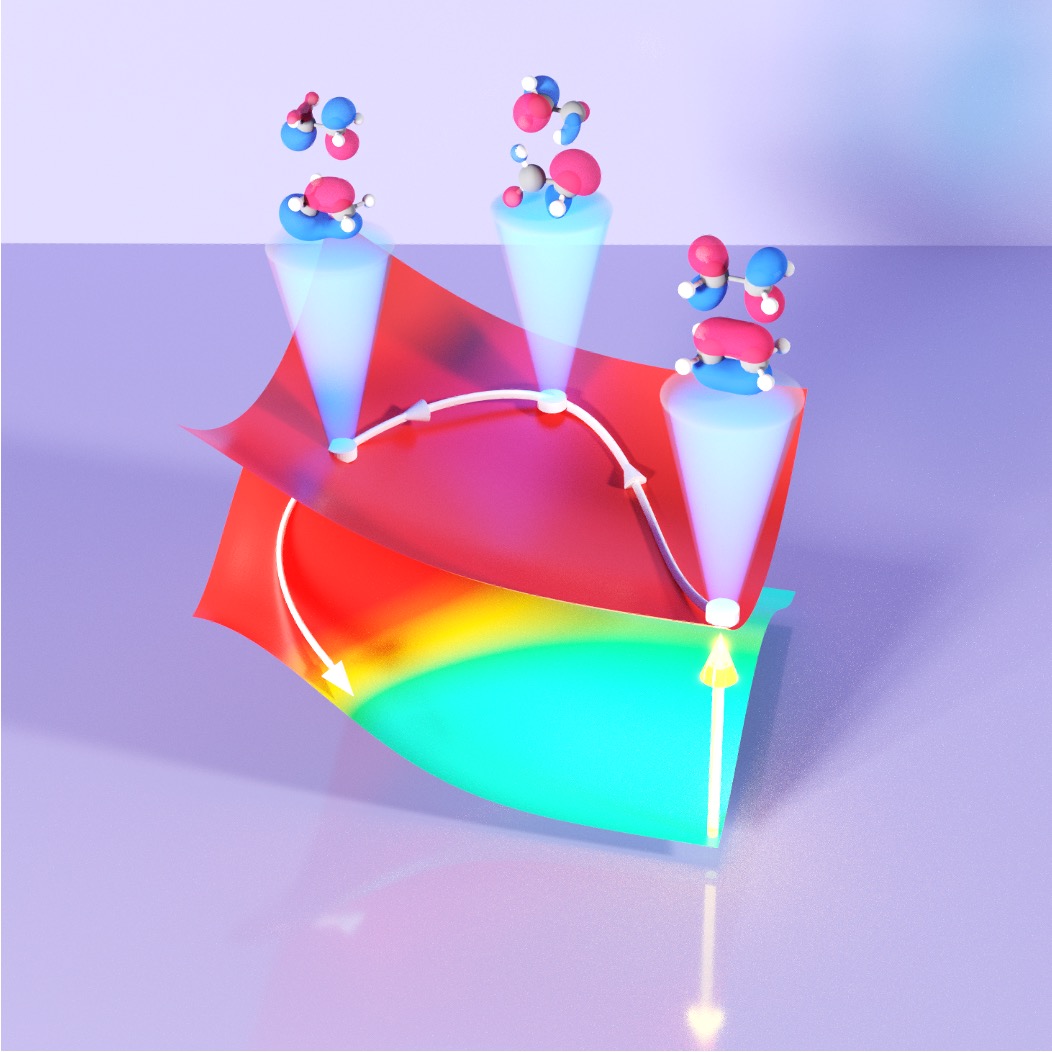 New quantum dynamics approach: Quasi-Diabatic propagation scheme
Direct on-the-fly quantum dynamics simulation requires combining quantum dynamics methods with electronic structure approaches. However, they are usually formulated under two different representations. While many quantum dynamics methods are developed in the diabatic representation, most of the electronic structure approaches provide outputs in the adiabatic representation. To address this discrepancy, we have worked to develop the quasi-diabatic (QD) propagation scheme which uses the adiabatic states as the quasi-diabatic states (or local diabatic states) during a short-time propagation and continuously updates the QD basis at each consecutive nuclear propagation step. QD scheme allows the use of any diabatic dynamics approach to propagate on-the-fly quantum dynamics using any adiabatic electronic structure method.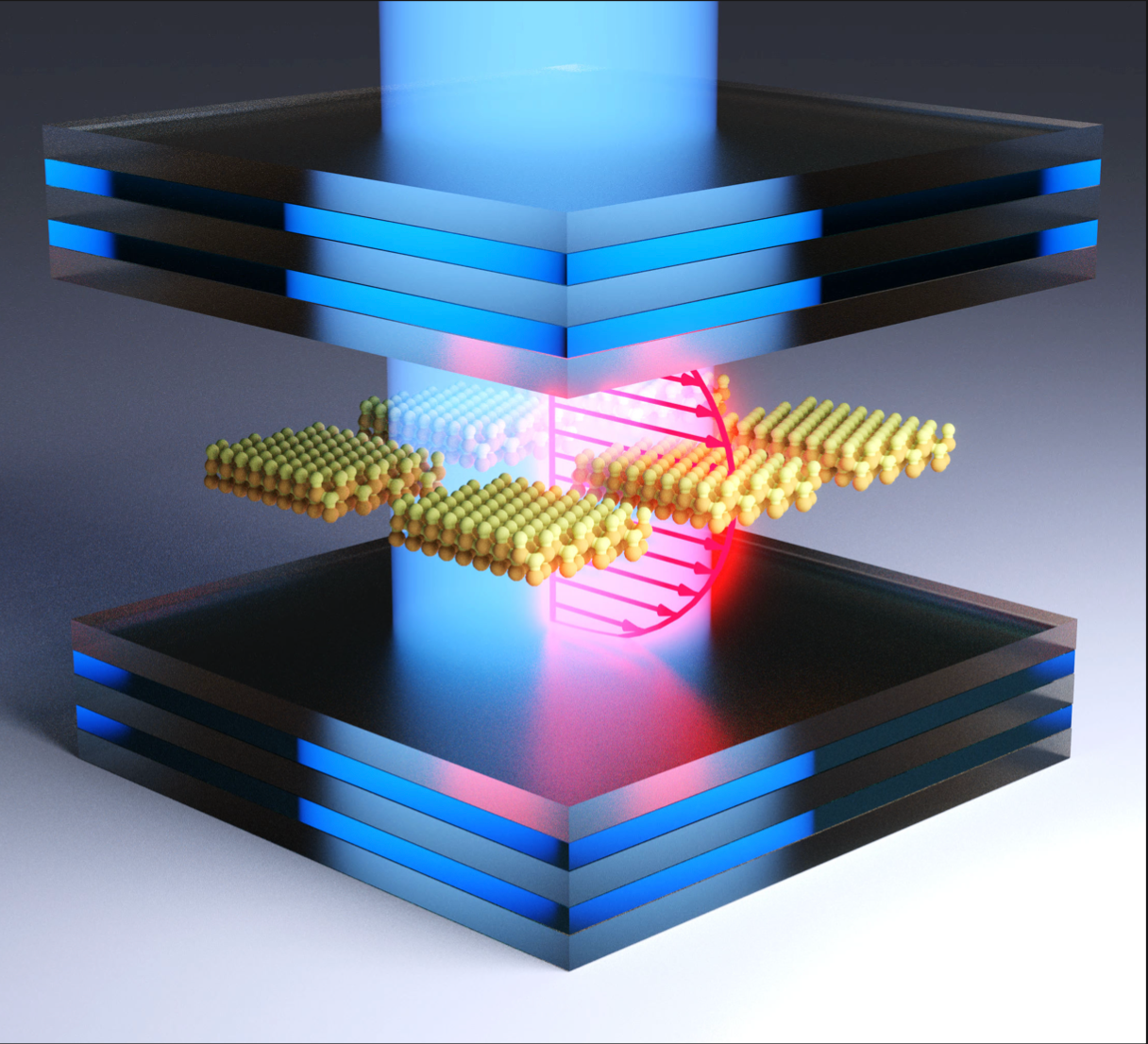 Investigating New chemical reactivities in Polariton Chemistry

In polaritonic chemistry the quantum nature of photons is harnessed to enable new chemical reactivities. Through direct quantum-dynamics simulations and analytical theories we investigate new chemical reactivities enabled by coupling quantized radiation to molecular systems. With these tools we provide time-dependent mechanistic insights and discover new ways of enabling & controlling chemical reactivities. We have investigated the possibility of tuning an isomerization reaction, suppressing or enhancing electron transfer rates and demonstrated that molecule-cavity setups can be used to do down-conversion.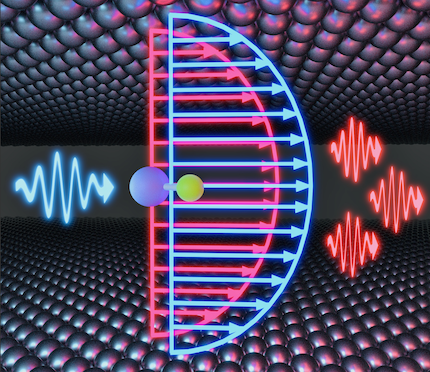 New Theoretical Tools for Molecular Quantum Electrodynamics

We have developed new theoretical framework that resolves the gauge ambiguity, i.e. under electronic state truncation (few-level description of matter) the dipole gauge
Hamiltonian provides completely different result than the Coulomb gauge Hamiltonian. While the dipole gauge Hamiltonian (so called d.E) provide accurate results , the Coulomb gauge Hamiltonian (so called p.A) breaks down especially in ultra-strong coupling regime. We derived two new Coulomb gauge Hamiltonians that provides consistent results compared to the d.E Hamiltonian. At the same time these new Hamiltonians provide computational convenience as they require relatively fewer Fock states compared to the dipole Gauge Hamiltonian and relatively fewer electronic states compared to the Coulomb Gauge Hamiltonian for converging results. Using the same approach we have also resolved ambiguities arising when performing mode truncation, i.e. describing light-matter hybrid systems with only one/few cavity modes.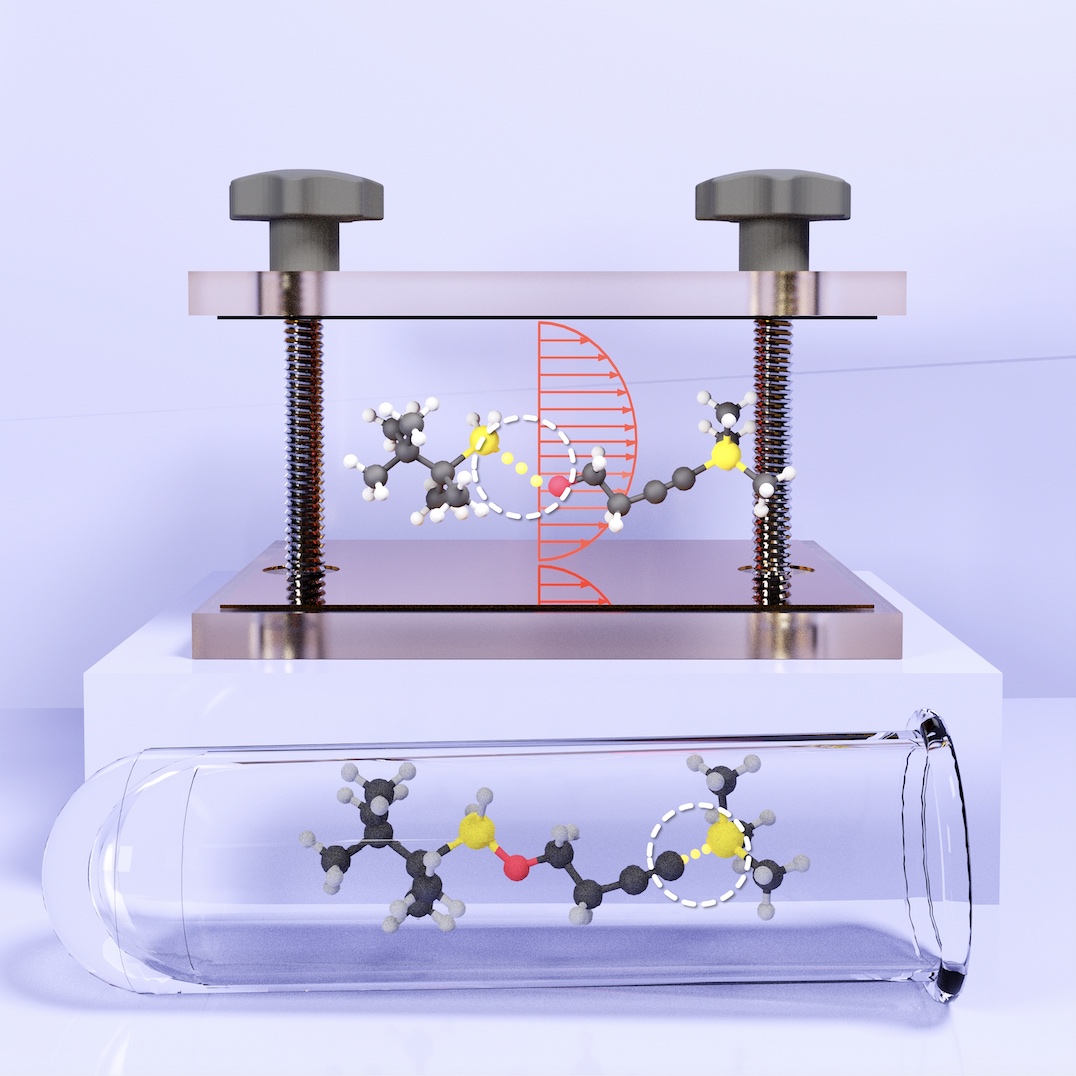 Classical Rate Theories for Vibro-Polariton Chemistry

Recent experiments have demonstrated that ground state chemical kinetics can be modified by coupling molecular vibrations to quantized radiation in an optical cavity. The theoretical understanding of this remarkable effect remains elusive. We have develop a classical rate theory at single molecular level (i.e. a single molecule coupled to radiation), which demonstrates that the radiation modes can act as non-Markovian 'solvent' degrees of freedom that can dynamically cage the reaction coordinate near the potential energy barrier, suppressing chemical kinetics. We show that this effect is sensitive to the photon frequency. We also that similar suppression of chemical kinetics also exists when solvent degrees of freedoms that couple to the reaction coordinate are collectively coupled to the radiation mode inside an optical cavity.